Custom Metal Gutters
Gutters are functionally known as metal channels attached to structures with down-slopes to enable water to escape. Using down-slopes and leaders, metal gutters prevent water from pooling on rooftops and sloping structures. Metal gutters also prevent water from collecting underground and leaking into the basement or eroding out foundations. Underground leaking can cause mold and other damage to occur.
The most efficient way to drain rainwater is using continuous metal gutters. Custom metal gutters come standard in 10 ft. lengths and are professionally seamed together preventing water from leaking. High quality seamless gutters are another type of gutter to carry runoff to downspouts without any dripping or leaking.
Calebs Sheet Metal manufactures custom metal gutter profiles and colors. Calebs Sheet Metal can manufacture many types of custom metal gutter solutions including Commercial Box Gutters, Common Style K, and among others. Our commercial roofing contractors can make different profiles and sizes to meet your needs.  We even custom make your gutters on site to eliminate waste.
For more information please call us at (303) 971-0256 or Click Here to request a free quote.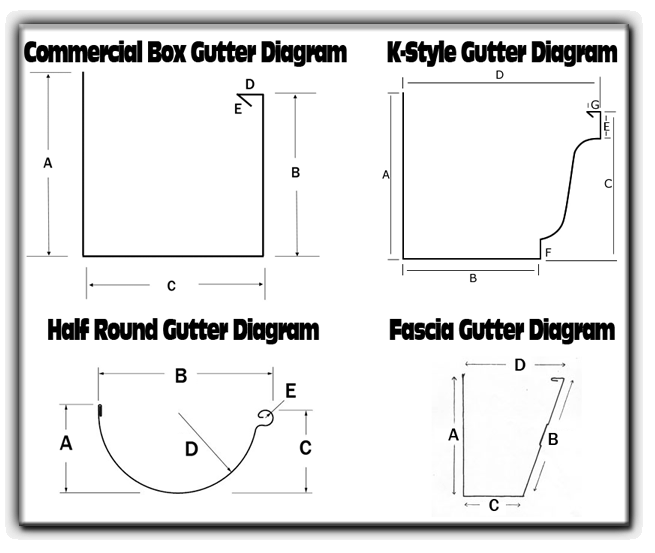 Custom Metal Gutter Profiles