Calebs Sheet Metal – your leading source for a Metal Roof.
Calebs sheet metal shop manufactures and our professional roofing contractors install metal roof systems to your custom specifications. We can install a standing seam metal roof for any residential or commercial roofing project, or any metal roofing profile you desire. Our metal roof systems are considered green, as they reduce cooling costs by reflecting heat, a metal roof is fully recyclable with little to no waste as roofing panels are made to order.
Why should I choose a metal roof? A metal roof system can last well over 50 years though copper, zinc, and aluminum roofs can last more than 75 years. Conventional roofing materials need to be replaced every 10 to 20 years and are not recyclable, filling up our landfills. Metal roofing is not only energy efficient, but is fully recyclable when time finally comes for the metal roofing system to be replaced.
There are six main types of Metal Roofing Systems: standing seam, metal shingle, corrugated roofing, stone coated steel roofs, metal shakes, and sheet metal roofing.
There are countless variations of metal roofing systems available for residential, commercial roofing, and industrial roofing. Calebs Sheet Metal can manufacture any type of metal roofing systems including Standing Seam Metal Roof Systems. A metal roofing system can be described as vertical sheet metal roofing panels secured in place by concealed fasteners. A standing seam metal roof can offer a maintenance free modern look with outstanding protection outperforming any conventional roofing system. We can manufacture our standing seam metal roofing panels out of aluminum, steel, and copper to any metal roofing profile you desire.
For more information please call our roofing professionals at (303) 971-0256 or Click Here to request a free quote.
Metal Roof Panel Types (Click on image for specs)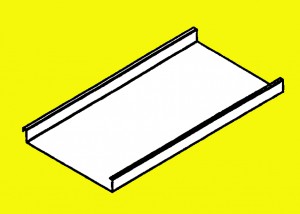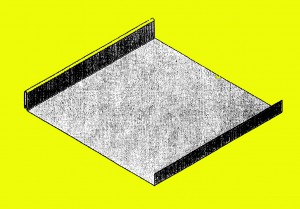 Click the links below to find out more about Metal Roofs.
Standing Seam Metal Roofing
Perhaps, the most widely used and recognized metal roofing system is standing seam metal roof. Standing seam is being used extensively in residential and commercial new construction and re-roofing applications. Standing seam is manufactured by many different metal roofing manufactures, and can be obtained through roofing supply warehouses in most states in the U.S. Standing seam roofing is a grouping of metal roofing panels pointed vertically, and joined together at the sides that form the seams. Standing seam metal roofs can be rolled out in field, or be ordered from a metal roofing supplier in pre-cut panels. Panels width can range anywhere from 12 to 18 inches. The panels can be rolled from aluminum, and galvalume steel sheets, or coils. Standing seam can be architectural, which requires solid substrate, and structural, which only requires a frame, and no sheeting is necessary.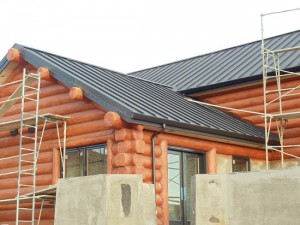 Standing Seam is a high-end upgrade from the classic rib style that became synonymous with corrugated metal roofing. Unlike its predecessor, corrugated steel roofing, which is still being widely used today for commercial, industrial and even for some residential metal roofing projects, standing seam metal roofing system has an improved design featuring concealed fasteners. This minimizes a chance for a roof leak down the road.
Standing seam roofs are generally made from thicker grades of steel than corrugated steel roofs of the past. While corrugated steel metal roofs of the past have been made using a very thin 29 gauge steel A minimum 26 gauge galvalume steel is used for manufacturing of standing seam roofing panels. A 24, and 22 gauge steel can also be used for residential and commercial profiles. A mid-panel stiffening technique is sometimes employed by the metal roofing suppliers and manufacturers for 16 inch and wider standing seam metal roofing panels in order to prevent "oil canning" of the panels. Standing Seam Metal Roofs are also factory painted with a high-end COOLR® Paint, unlike the corrugated metal roofs that were often painted with cheaper acrylic paints.
Many forward-looking architects are especially fond of specifying standing seam metal roofs for new construction and existing roofs due to the beauty, durability, longevity, relative softness with strength and flexibility of metal. Standing seam metal roofs help improve roof's energy efficiency and provide an effective solution against ice dams on the roof.
Standing seam roofing panels can be manufactured from coated steel, bare and painted aluminum, bare zinc, copper, and from stainless steel. If you live near the coast/sea shore, it is a good idea to opt for an aluminum standing seam metal roofing system in order to prevent corrosion due to a relatively high concentration of salt present in the near-coast air/environment.
Two Types of Standing Seam
There is a field locked standing seam that requires special crimping tools to crimp down/lock the seams during the installation. A snap lock standing seam metal roofing is a bit pricier but the seams can be locked by a simple snapping of the panels together. You will still have to use manufacturer approved fasteners with every panel during the installation.
How Does a Standing Seam Metal Roof compare to Metal Shingles?
Standing seam metal roofs generally cost 25% to 35% more to install than metal roofing shingles. This is largely attributed to a more tedious labor necessary to install a standing seam metal roof. In terms of performance, there is no significant difference between the two systems, however the quality of your metal roof's installation and adherence to manufacturer's specifications is the single most important factor determining longevity and performance of any residential or commercial high-end metal roof.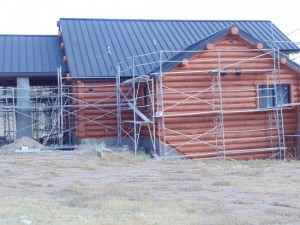 COOLR© Metals
COOLR© is a family of sustainable, energy efficient roofing products comprised of 70% Kynar 500© or Hylar 5000© pre-painted metal and acrylic coated Galvalume©.  COOLR© is available in a wide variety of roofing colors, gauges, widths and substrates for low and steep slope applications.
Metal Roof Advantages
Energy efficient: Coatings with high reflectivity like Kynar with "cool roof" pigments commonly save 20-30% on air-conditioning costs due to reflecting away much of the sun's heat. Increases the thermal efficiency of buildings in high temperature areas with its cool-roof paints and high emissivity.
Environmentally Friendly: Metal Roof is green building material that earns green building credits.
Durable and Long Lasting: The lowest end metal roofing (thin gauge with acrylic or polyester paints) commonly called AG (agricultural) or Utility panels will last 20 to 30 years, which is roughly twice the lifespan of an average asphalt roof. Most metal roofing products today come with warranties from 25 to 50 years. Sheet materials like stainless steel, copper, zinc and aluminium are inherently durable; the oxidization of the base material forms a protective patina. Some modern steel roof sheeting materials are coated with an alloy of zinc and aluminium to give it some of the durability of each of those materials at a lower cost and higher strength than either. Copper and Zinc details have historically been proved to last upwards of 100 years with little or no maintenance. Residential and commercial grade metal roofing usually lasts from 50-100+ years, depending on the type. The coatings and fixings on steel roof sheeting can be designed for different environments including industrial and marine locations. A Metal Roof that is installed correctly can last twice and three times as long as asphalt shingle roof.
Fire and spark resistant:
Hail resistant:
Wind resistant: Withstands wind uplift of up 110 miles per hour and higher
Snow shedding: Sheds Snow and Ice, which helps prevent Ice Dams. Painted metal roofs are usually snow-shedding. Snow can usually collect when it is fresh and lighter weight. As soon as the ambient temperature rises a few degrees, the snow usually just slides off. For this reason metal roofing is ideal for homes in high latitude or mountain regions.
Strong: Because of their high strength to weight ratio, metal roofs are often used to cover large buildings.
Recyclable: Metal is readily recyclable. Aluminum and copper roofing products are available with over 95% recycled content. Most metals can be recycled over and over without losing any valuable properties. Recycling is very efficient. As an example: recycled aluminium only requires 5% of the energy to produce as does new aluminium.
Design flexibility: Some steel roofing products can be installed over open framing, or on a solid substrate.

Large sprung curves.
Rolled bull-nose shapes.

Easily Add Solar Panels: Can be out-fitted with solar roofing panels for standing seam roofs.
Light Weight
Portability
Labor efficient
Low Maintenance: Most metal roofing products require very little or no maintenance and greatly reduces possibility of roof leaks and need for on-going roof repairs
Versatility: Metal roof sheets can be used equally well in cladding the sides of a buildings. Often the same TR-36 profile in two colours will be used to do both roof and sides of a building.
Value: Upraises value of your building and pays for itself
In U.S states where severe hurricane winds cause massive blow offs of composition shingle roofs, metal roofs prevail. In the state of Florida, there are many simulated Spanish tile stone coated steel roofs that stand up to any wind, while asphalt shingle and cedar shake gets uplifted and blown off when winds exceed 60 mph. It is not an unusual scene, by any measures, to see a lone metal roof surrounded by its less resilient roof-less neighbors that used to have asphalt shingle roofs before the storm. Clearly, there are some vital advantages of metal roofs in hurricane prone states like Florida, Louisiana, and Texas.
Metal Roof Disadvantages
Care must be taken on large roofs to provide for thermal expansion and movement.
Movement caused by differences in temperature may cause objectionable noises in some roofs; for example, curved roof surfaces. However, this is not a common occurrence.
Care must be taken with all metal roof products to avoid the use of incompatible materials. Dissimilar metals can cause unexpected and rapid corrosion.
Metal refining and production and transport of metal roof components can be energy-intensive and is almost always a non-local activity. On the other hand, metal roofing products can often be recycled, and the process is relatively clean and energy efficient. Even 200 year-old Copper, for example, can be easily and inexpensively recycled. Some of the metals that are used today, such as Aluminum and Copper, routinely contain over 80% recycled content.
While metal roofs are expensive, rising oil prices have made metal roofs more affordable in relation to asphalt shingles.
One of the major drawbacks is higher metal roofing cost of initial investment than an asphalt shingle roof. Average initial cost of metal roofing is two to three times higher than regular roof. Hence, investing in metal roofing only makes sense if you plan to stay in your home for some time, and reliable long lasting roof is actually important to you. Another major drawback can happen if your metal roof gets installed by a regular roofer who is only familiar with asphalt shingle roofing, and has never installed a metal roof before. It would be highly likely, that such an inexperienced installer would make installation errors that will result in roof leaks. Therefore, be sure to hire only experienced metal roofing contractors.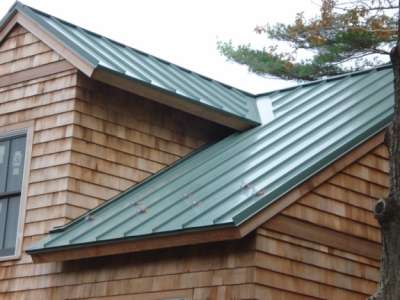 All of our Metal Roofing Materials are:
Highly Reflective

Meets EPA Energy Star Products Program performance criteria

Available with high emissivity

Emissivity as high as 90% is achieved with COOLR© prepainted metal

Exceptionally Durable

Paint colors retain 95% of their initial reflectance and emittance over time

Made Of Material That Has Recycled Content and Is Recyclable

Environmentally friendly energy efficient roofing metal, typically having a minimum recycled content of 25%

100% recyclable at the end of a long, useful life

Available Quickly

Roofing stocked in volume for fast delivery
Metal Roofing Colors
Our standing seam metal panels can be manufactured from many factory coated colors of rolled steel. Choose from our variety of standard color options, or we can order a custom color to match your architectural design. When choosing a metal roof color, we recommend you make sure that the metal roofing system is certified by Energy Star and Cool Roof for energy efficiency, solar radiant reflectivity, and thermal emittance.